Skip to product information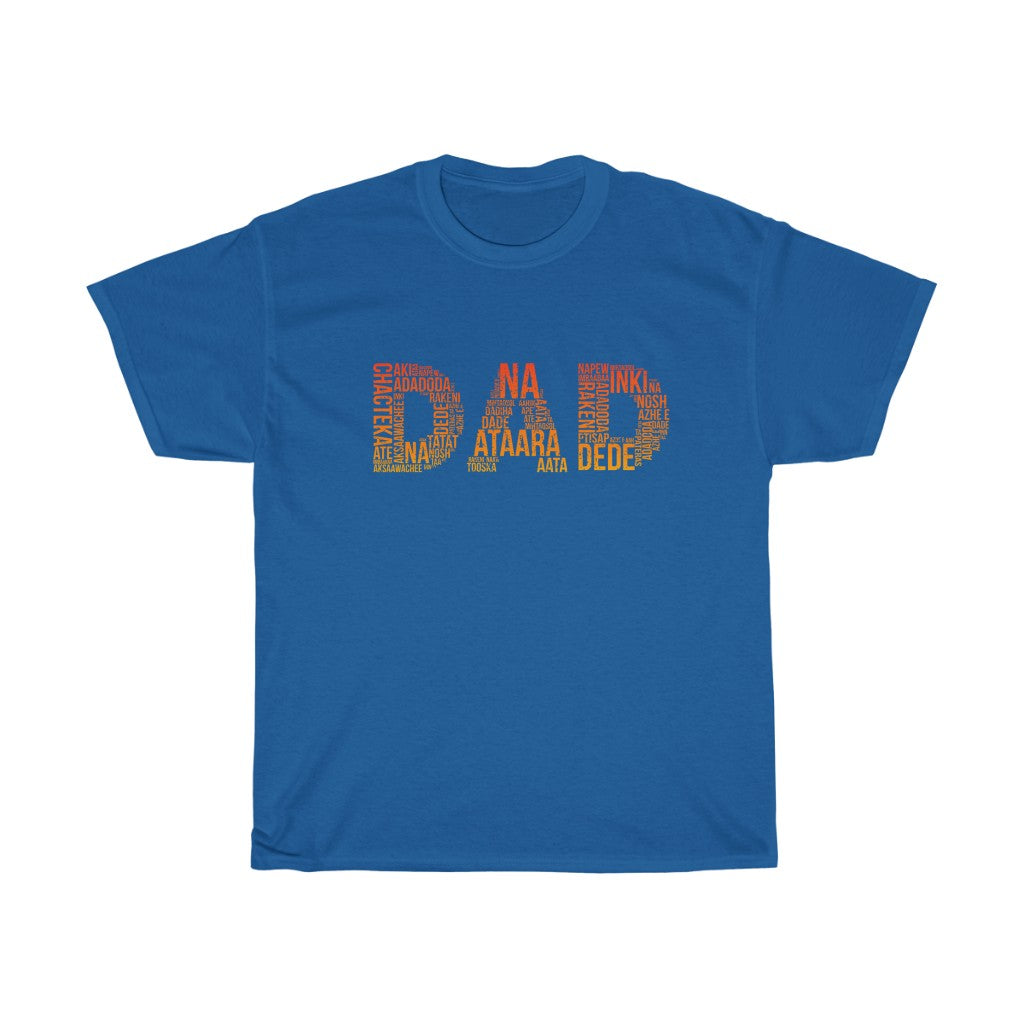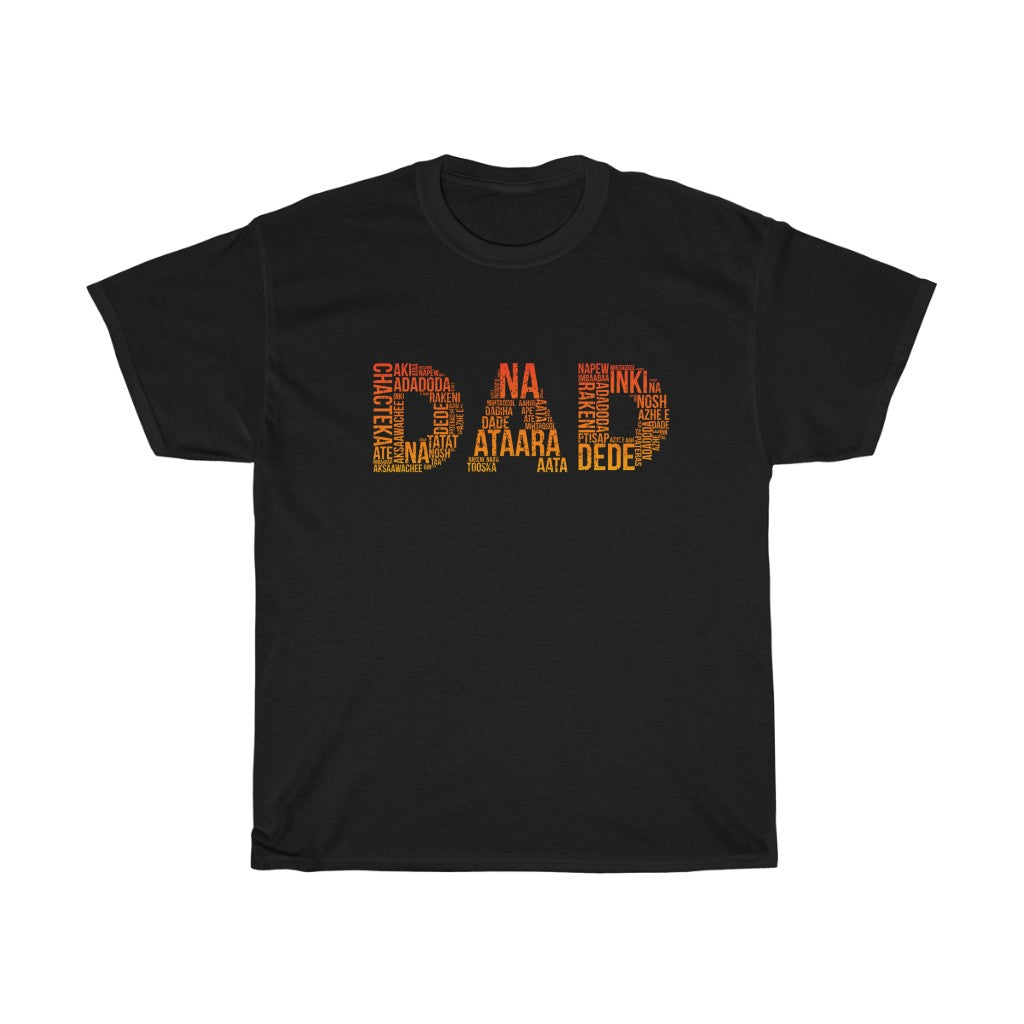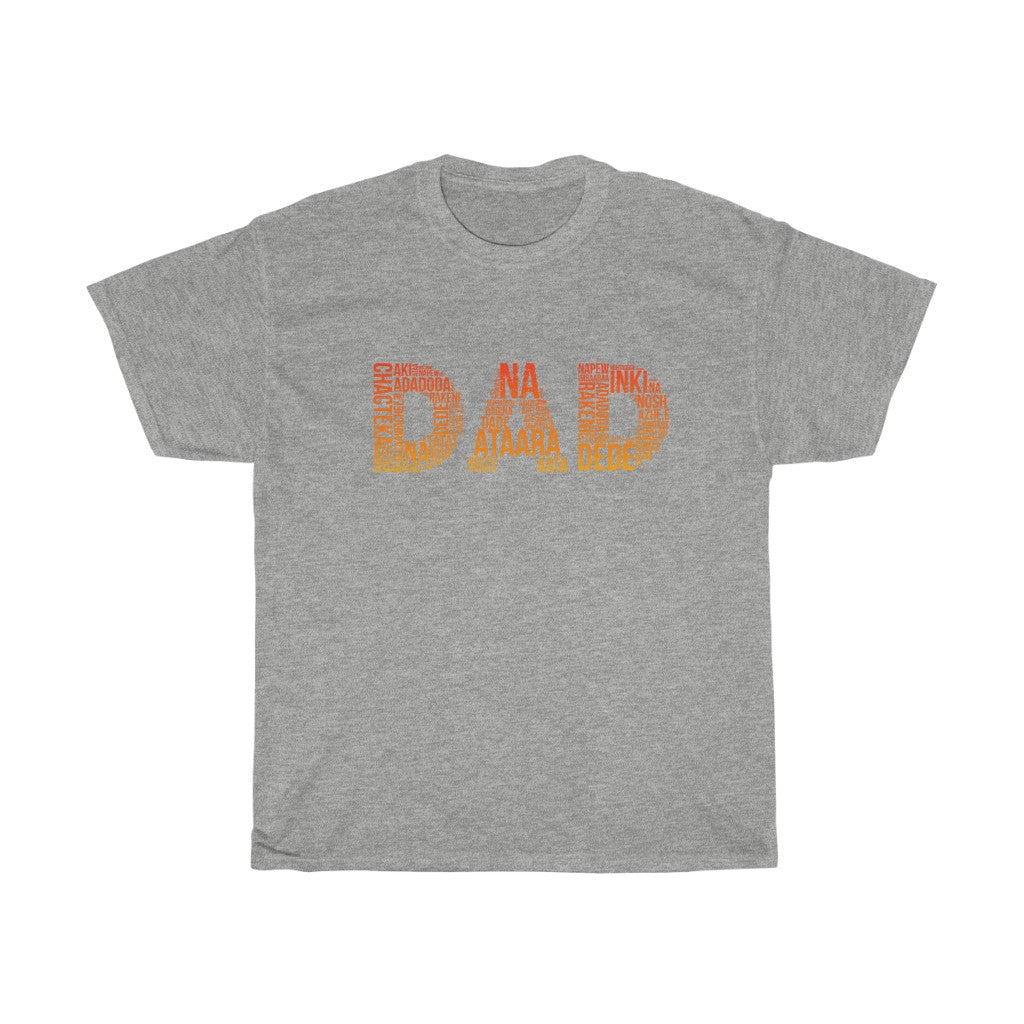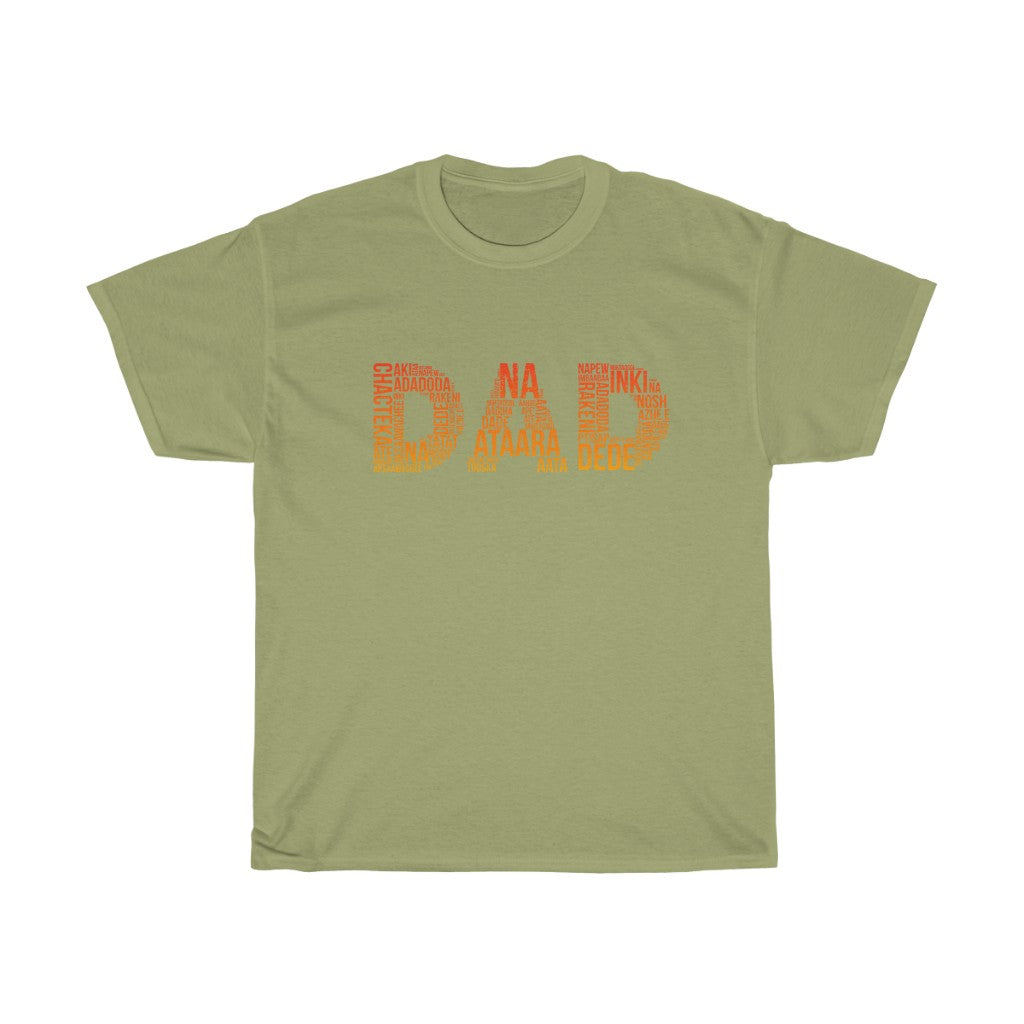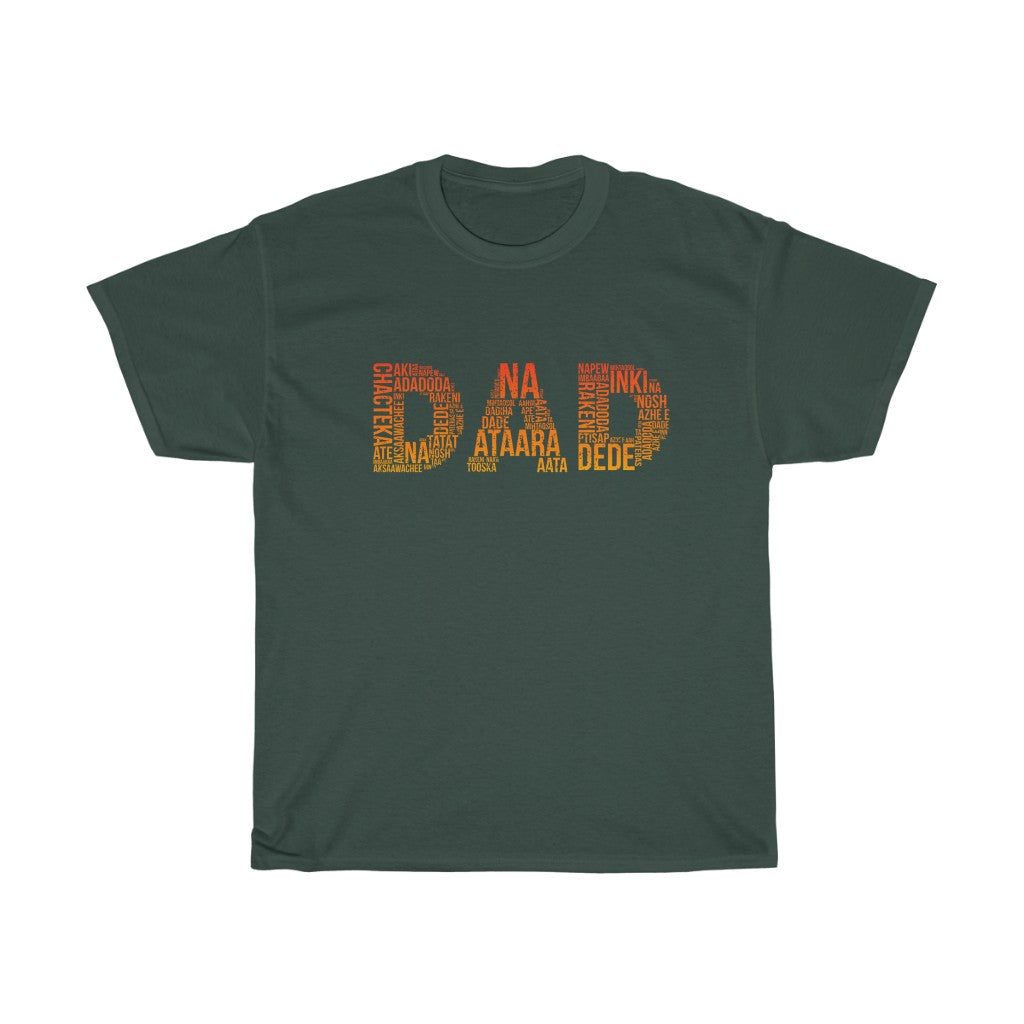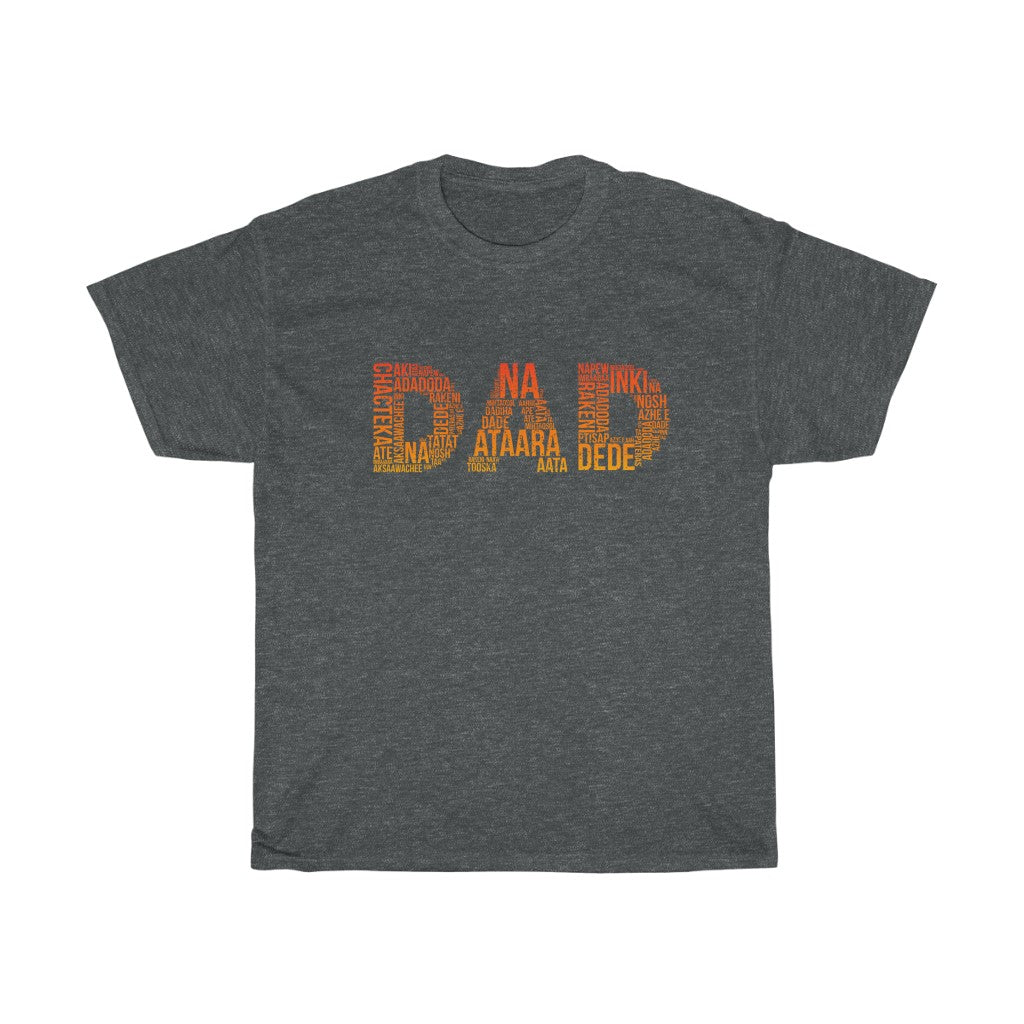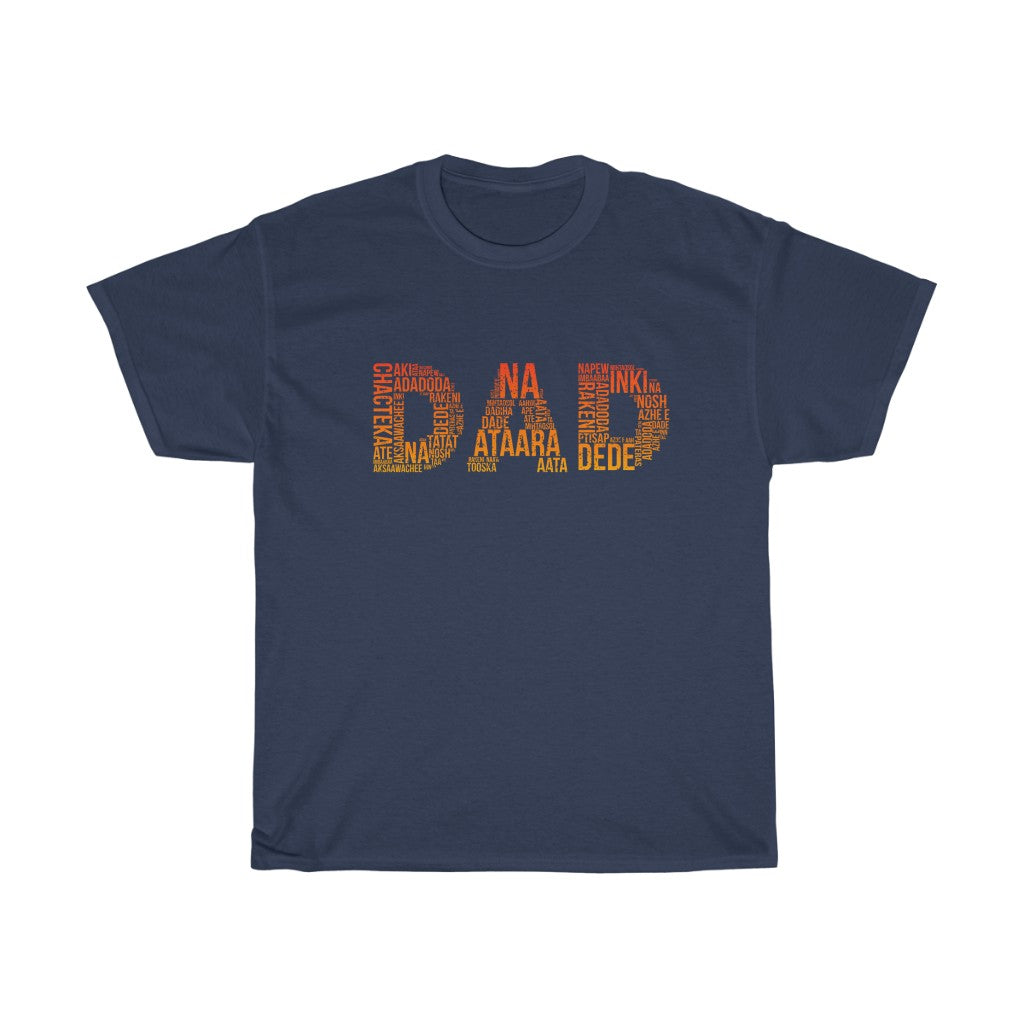 Printify
Native Dad T-Shirt
From: $22.99 - $28.99
Show your dad some love with this Native American word art shirt!

The shirt features 30 American Indian words for dad.

Choctaw- aki
Seminole- chacteka

Cherokee- adadoda

Sioux- ate

Navajo- ataa

Cree- napew

Arapaho- neisonoo

Chickasaw- inki

Crow- aksaawachee

Hopi- na

Mohawk- rakeni

Ojibwe- imbaabaa
Blackfoot- inn

Penobscot- tatat

Algonquin- nosh

Apache- taa

Tolowa- ta.'

Ute- azhe e

Caddo- aah

Cheyenne- ta

Modoc- ptisap

Chippewa- dede

Comanche- apu

Creek- pateras

Dakota- ate

Dene- seta

Arikara- atiAx

Chiricahua- dade

Hopi- na

Inuktitut- ataara

Lakota- ate

Omaha- dadiha

Maliseet- mihtaqsol

Ponca- dadiha

Osage- tooska

Yupik- aata

Zuni- aata

Iroquois-rakeni

Paiute- naa'a

Shoshoni- ape.'

Pawnee- piitara'u

FREE SHIPPING

This heavy cotton tee has the classic cotton look and feel. Casual elegance will make it an instant favorite in everyone's wardrobe.

.: Classic fit

.: 100% Cotton (fibre content may vary for different colors)

.: Light fabric (5.3 oz/yd² (180 g/m²))

.: Tear away label

.: Runs true to size

Many products are made to order and can not be returned unless there is an issue with the product quality.
In this case, please return it to us and we will either replace the product or give you a refund.
Returns are subject to a 5% fee to cover shipping.
Items that are defective or damaged may be returned within 30 days of purchase. We will not take returns that are not defective or damaged.
If 30 days have gone by since your purchase, unfortunately we can't offer you a refund or exchange. Items may only be returned if they are defective or damaged. 
To be eligible for a return, your item must be unused and in the same condition that you received it. It must also be in the original packaging. 
Shipping costs for the return will not be refunded.
To start a return, email orders@powwows.com with photos showing problems with production and quality.
Order Cancellations:
You may cancel an order as long as the item is not already in the process of being fulfilled or shipped. We cannot cancel or refund orders that are already in the process of being fulfilled or shipped from the warehouse, as we cannot intercept an item from being printed, fulfilled, or shipped. To cancel your order, email orders@powwows.com